Industrial Style
A mix of old-world charm and modern style, this combination of raw and refined has a powerful impact on a room. The industrial style mixes woods and metals giving the items more of a raw look. Based on the bare bones structure of factories and empty warehouses, open spaces with exposed materials give the style a simple, yet edgy vibe.
Let that Raw Beauty Shine
Though colors tend to be darker, the palette is based on more neutral tones. The warm tone are meant to give way for the texture and natural beauty of the materials used.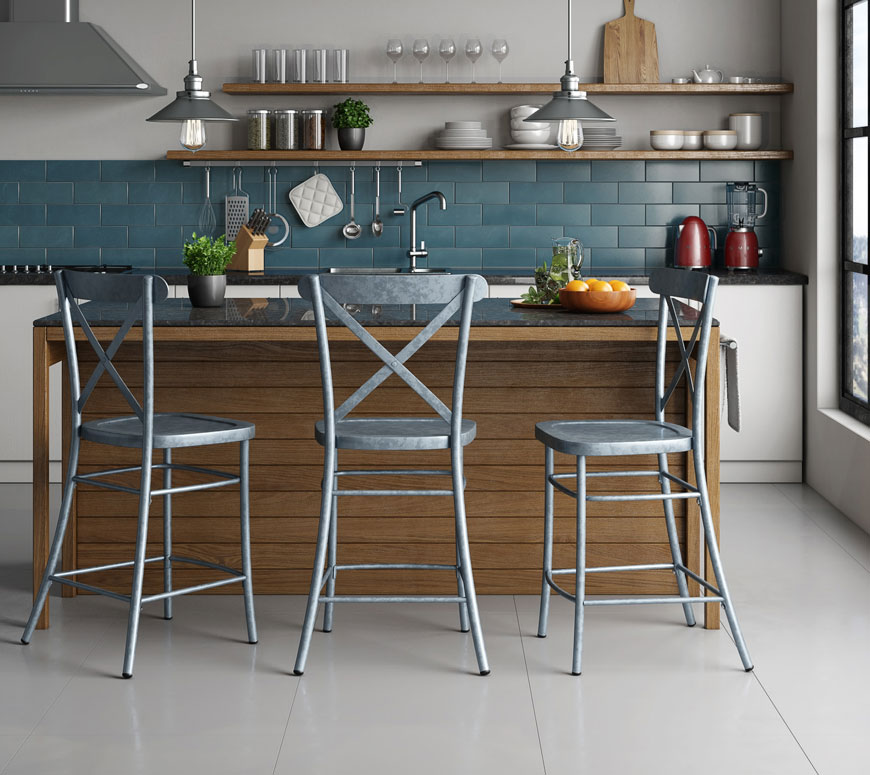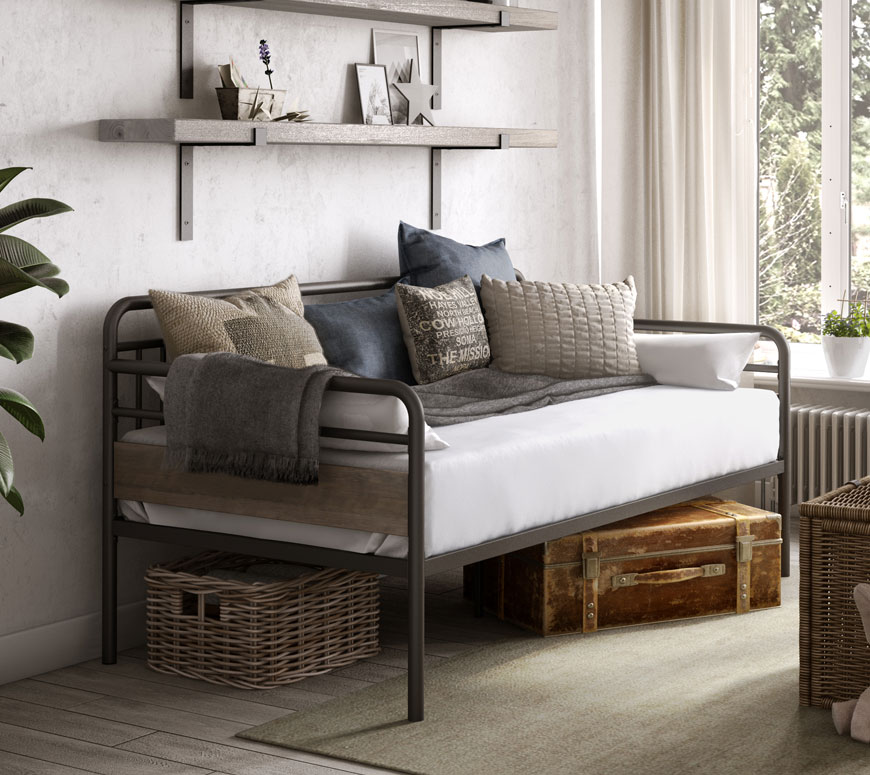 Metal & Wood
Emphasis on primary materials is key. Woods and metals are what create this style. The woods add warmth and texture to the style while the metal brings in a sleek modern feel.
Open up the space
Open structures are another key element to this style. Shelving tends to be more spacious and open. The combination of metal and wood with neutral color tones to create a clean, open look.