Modern Style
Modern style is based on a movement that was developed during the turn of the 20th century. This style celebrates natural materials and keeps things clean and simple by eliminating details. Though there can be a range of colors used, monochromatic colors are a main attribute. Emphasis on horizontal and vertical lines are a key ingredient to the modern style with very few curves. Reflective surfaces are another favored element such as chrome, steel and glass.
Simplicity is key
Keeping things simple, the color palette of modern style is based on monochromatic and natural colors. This complements the use of natural materials and the focus on simple styling.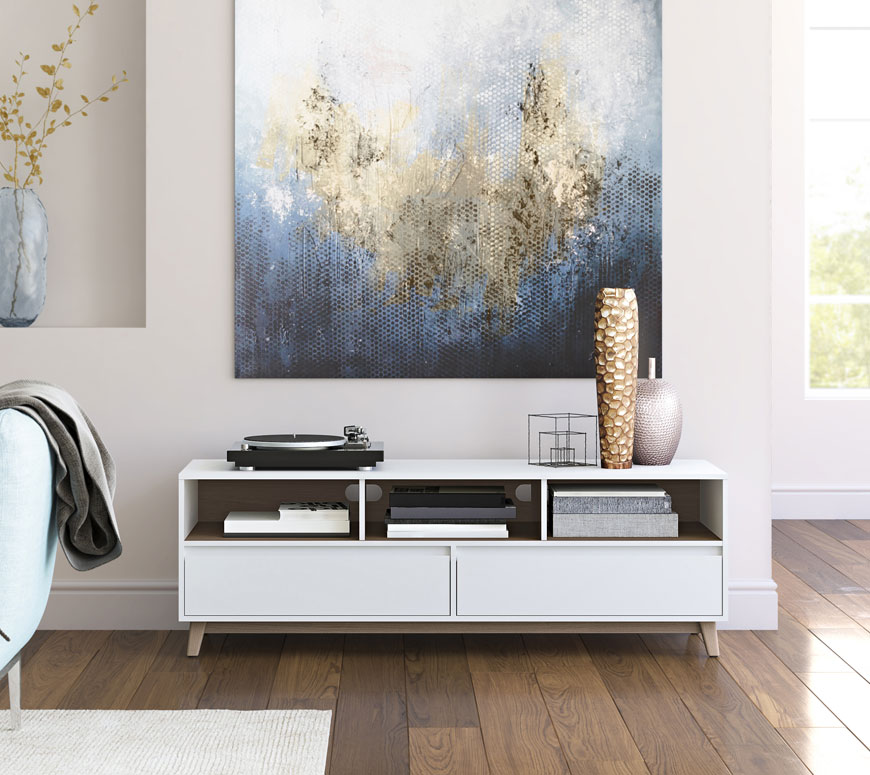 Empowered by Minimalism
Clean lines and low, horizontal features are the core of what makes the modern style. Celebrating minimalist trends, modern style furniture has a simple, clean look that will give your space a fresh look and feel.
Form follows function
The modern style is based on the concept that the item and it's characteristics should reflect it's intended purpose. If the details are not practical then they are eliminated.